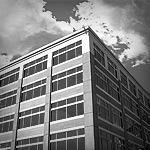 Capital Markets
Capital Markets is a case study and lecture course that examines the mechanics of debt, equity, and selected derivatives markets, asset allocation, and the efficient markets vs behavioral investing debate.  The course is quantitative and challenging. Markets are approached from the perspectives of issuers, investors, and intermediaries: who buys, who sells, and why.  Particular emphasis may be placed on Malaysian equity and bond markets if desired. Facility with Excel is recommended.
Cases are selected to best meet the needs of participants.  Cases are a mix of U.S. and international settings with global applicability and may be tailored for in-house seminars.

For a full syllabus and pricing for any of our courses or to arrange a meeting to discuss our in-house programs, please contact us.
Links to course summaries
Capital Markets
Competition and Strategy
Corporate Financial Management
Corporate Restructuring
Ethical Leadership in Business
Finance for non-Financial Managers
Insider Trading
Managing Innovation
Mergers and Acquisitions
Negotiation Lab
Practical Applied Statistics
Valuation Methods