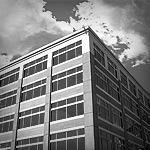 Corporate Financial Management
Corporate Financial Management is a case-study course that draws from the finance curricula of leading graduate business schools in the United States and Asia.  The course is taught using the case method supplemented by in-class, on-line simulations and short consolidating lectures.  CFM is interactive and requires analysis and both quantitative and qualitative decision making by participants, who will learn how to evaluate and develop sophisticated solutions to a wide variety of financial issues that face corporate senior managers.

The cases and simulations we use in in-house programs are selected and tailored to best meet the needs of your managers. Cases are a mix of international and U.S. settings with global applicability.

For a full syllabus and pricing for any of our courses or to arrange a meeting to discuss our in-house programs, please contact us.
Links to course summaries
Capital Markets
Competition and Strategy
Corporate Financial Management
Corporate Restructuring
Ethical Leadership in Business
Finance for non-Financial Managers
Insider Trading
Managing Innovation
Mergers and Acquisitions
Negotiation Lab
Practical Applied Statistics
Valuation Methods