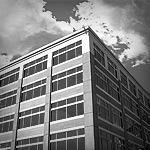 Finance for non-Financial Managers
Finance for non-Financial Managers is a hands-on, interactive course designed to help your non-finance team build a foundation for understanding and analyzing financial statements and the important financial issues facing your company. The course has an approximate 75% overlap with our higher-level Corporate Financial Management course, which is preceded by foundational finance concepts. Practical material, explained clearly.
Cases are selected to best meet the needs of participants.  Cases are a mix of U.S. and international settings with global applicability and may be tailored for in-house seminars.

For a full syllabus and pricing for any of our courses or to arrange a meeting to discuss our in-house programs, please contact us.
Links to course summaries
Capital Markets
Competition and Strategy
Corporate Financial Management
Corporate Restructuring
Ethical Leadership in Business
Finance for non-Financial Managers
Insider Trading
Managing Innovation
Mergers and Acquisitions
Negotiation Lab
Practical Applied Statistics
Valuation Methods