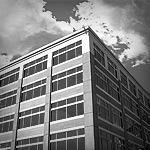 Mergers and Acquisitions
Mergers and Acquisitions draws from the finance curricula of leading graduate business schools and proprietary Opera Advisors cases. The course is participant-centered, using case discussions supplemented by short consolidating lectures and Harvard Business School on-line simulations. Cases are interactive and require analysis and decision making. Participants will develop a sophisticated understanding of a wide variety of M&A issues.

Our core M&A course looks at a mix of public and private deals in a variety of industries and geographic locations and covers all aspects of the M&A process.  We tailor our curriculum for in-house seminars.

For a full syllabus and pricing for any of our courses or to arrange a meeting to discuss our in-house programs, please contact us.
Links to course summaries
Capital Markets
Competition and Strategy
Corporate Financial Management
Corporate Restructuring
Ethical Leadership in Business
Finance for non-Financial Managers
Insider Trading
Managing Innovation
Mergers and Acquisitions
Negotiation Lab
Practical Applied Statistics
Valuation Methods