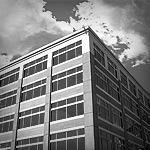 COURSE DEVELOPMENT - LEARNING with your own cases
Our principals have been involved in all aspects of the design and development of professional training courses for over thirty years. We have designed, developed, and run successful professional development courses in industries such as oil and gas, commercial and investment banking, and food and beverage, and in management disciplines such as finance, strategy, negotiation, and human resources.
During our typical course development process, we work closely with you and your colleagues in senior management to understand the specific professional development needs of your management team so we can design and develop a proprietary, in-house course that meets these needs specifically. Our courses are case-based, often including a mix of cases we develop from your company or industry, supplemented when needed by cases from Harvard Business School. Ideal programs are run as business meetings, with the goal of managers leaving the classroom with specific actions planned as a result of the case discussions.