Our Faculty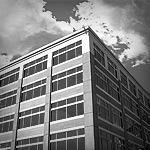 Robert J Boxwell Jr
Bob has over 35 years of hands-on business and professional development experience in the United States and Pacific Rim. Before Opera, Bob spent 11 years as founder and managing director of San Francisco Coffee, the Asia-based specialty coffee chain with 75 outlets in five countries, and 10 years as managing partner of Churchill & Company, the international management consultancy specializing in benchmarking, research, and professional development. He began his career as a CPA with Deloitte Haskins + Sells (Hartford) and Peat, Marwick, Mitchell & Co (San Francisco and New York) and worked briefly on Wall Street with Donaldson, Lufkin, and Jenrette.

Bob has taught professional development courses throughout the U.S., Asia, and Europe to thousands of managers from over 25 countries. He has taught at the Master level as an adjunct member of the faculty at San Francisco's Golden Gate University, Monash University, the University of Nottingham, and University of Malaysia. He is a published case writer for the Harvard Business School and has authored dozens of cases for PETRONAS, Ratings Agency Malaysia, Malaysia's Securities Commission and Opera Advisors. He writes occasionally for the international business press and is the author of Benchmarking for Competitive Advantage, (McGraw-Hill, New York). Bob is a member of the Harvard Clubs of Singapore and Malaysia and was a member of the executive committee of the Harvard Club of Malaysia (2013-2016). He is also a member of the Harvard Business School Alumni Clubs of Malaysia and Japan.

Bob holds the Bachelor of Science degree, summa cum laude, in accounting from the University of Hartford and the MBA degree from Harvard Business School.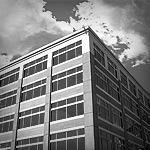 Teresa H Clarke
Teresa is the chairman and CEO of Africa.com LLC. She launched the company in 2010 after resigning from Goldman Sachs & Co, where she was a managing director in the investment banking division. Africa.com is the fastest growing Africa-related website, with nearly three million page views per month. At Goldman, Teresa led mergers and acquisitions and corporate finance transactions for Fortune 500 companies in the U.S. and in Europe. She also led the Goldman Sachs Africa-Aspen Program, a leadership development project for emerging public- and private-sector African leaders. The program was developed in cooperation with the Aspen Institute..
Teresa lived in South Africa, 1995-2000, during which time she taught corporate finance in the MBA program at Wits Business School and served on the investment committee of a private equity fund that invested in the Southern Africa region. She is a member of the Council on Foreign Relations, and serves on the boards of South Africa's Student Sponsorship Programme, which she co-founded in 2000, Southern Africa Legal Services (Legal Resource Centre), the Tony Elumelu Foundation, the Opportunity Agenda, and the Harvard Business School Club of New York City. She has received numerous awards, including one from the government of South Africa for her work with South Africa's children. She has been featured on television, including a documentary by Carol Pineau, "Africa Investment Horizons," and was honored in 2010 on BET's "Black Girls Rock." Teresa was named one of the 25 Most Influential Women in Business in 2011 by the Network Journal.
Teresa holds the A.B. in economics, cum laude, from Harvard College, the MBA from Harvard Business School and the J.D. from Harvard Law School.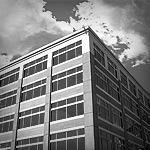 Andrew D Regan, CFA
Andrew brings to engagements and the classroom his 30 years in finance in the practical and academic spheres. He has delivered organizational and staff development projects for clients that include all the U.S. "Bulge Bracket" firms, several Persian Gulf and Chinese financial institutions, and other clients in Asia, Europe, Latin America, and Africa. Most projects combine the theory, practice, and products of corporate finance and financial markets, which includes both the "sell-side" process of such activity (advisory, M&A, and capital markets) and the concomitant "buy-side" analysis (investors and their analytical approaches).
Andrew began his career at Merrill Lynch in municipal finance and was a retailing industry analyst at Donaldson, Lufkin, and Jenrette in New York in the late 1980s and early 1990s. At DLJ he was centrally engaged in a number of banking transactions involving merchants, including LBOs, IPOs, primary and secondary equity offerings, and private placements. He then returned to Harvard Business School as a Charles M. Williams Fellow and Dean's Doctoral Award Winner, where he conducted research on the performance of LBOs, privatization in emerging markets, competition in the securities markets, and capital availability in the airline industry.
Andrew holds the A.B. magna cum laude with Highest Honors in Modern European History from Harvard College, the M.Sc., with Distinction, in West European Politics from the London School of Economics, and the M.B.A., with High Honors, from Harvard Business School, where he was a George F. Baker Scholar. He is a member of the Association for Investment Management and Research and holds the CFA Charter.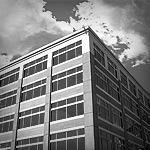 Kevin Sheridan
Kevin is the author of Building a Magnetic Culture (McGraw-Hill, New York), the New York Times and Wall Street Journal best seller about how companies and public sector organizations attract, engage, and retain top talent. He is also the author of The Virtual Manager (Career Press, New Jersey), heralded for its cutting-edge solutions to managing virtual teams and remote workers. He is the Chief Engagement Officer and Founder of Chicago-based HR Solutions and has co-founded three successful survey-related organizations during his 35-year career.
Kevin's internationally-recognized HR innovations include PEER®, an industry-changing employee engagement innovation, and HR360™, which won Human Resource Executive magazine's HR Product of the Year award. He is a frequent contributor to the international business press and has been a featured speaker at Harvard Business School, the Society for Human Resources Management, the Human Resources Management Association of Chicago, the Society of Human Resources Professionals, the American Hospital Association, and the British Museum.
Kevin holds the Bachelor of Arts degree from a liberal arts college in the Midwest and the MBA degree from Harvard Business School.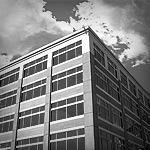 Other Faculty
We match our faculty to clients to ensure an optimal fit on all development engagements. Our faculty all have top-tier academic backgrounds with extensive practical experience in their fields. We custom tailor the curriculum and duration/delivery methods of our courses to meet our clients' required business outcomes.