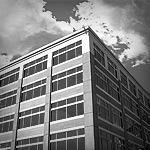 Training
Opera training is different. Our courses are delivered by case studies and simulations, using carefully selected materials from Harvard and other leading business schools supplemented by our own proprietary materials. Our courses are practical and participant-centered, bridging classroom and workplace. Our faculty are business people, practitioners with outstanding academic/research backgrounds and significant experience in their fields.
In-house programs (We are HRDF certified; we can apply for SIDC points for most programs)
We develop and deliver custom, in-house management training for clients in the private and public sectors who are committed to the development of their current and future leaders.
Building on a core foundation of business and leadership courses, we customize modules to meet our clients' industry-specific and company-specific professional development goals. All modules are participant-centered and interactive. Our delivery is a mix of relevant case studies, in-class on-line simulations, and consolidating lectures supplemented by client-optional project work and coaching. Comprehensive in-house programs can be delivered in discrete week-long modules over a six- to nine-month period with frequent interaction and project work between modules.
Public programs
Our public programs are rigorous, participant-centered programs designed for experienced business people. All programs have relevant domestic and regional content and are designed for participants at managerial levels and above in the private and public sectors. Click here for email notifications of future courses.
For a full syllabus and pricing for any of our courses or to arrange a meeting to discuss our in-house programs, please contact us.
Links to course summaries
Capital Markets
Competition and Strategy
Corporate Financial Management
Corporate Restructuring
Ethical Leadership in Business
Finance for non-Financial Managers
Insider Trading
Leadership, Teamwork, and Problem Solving
Managing Innovation
Mergers and Acquisitions
Negotiation Lab
Practical Applied Statistics
Valuation Methods